Vietnam's burgeoning semiconductor industry is making significant strides, positioning itself as a key player in the multibillion-dollar global semiconductor sector. In a joint statement on the Comprehensive Partnership between Vietnam and the United States, during the visit by US President Biden in Hanoi on Sep 10th and 11th, 2023, both nations acknowledged Vietnam's enormous potential to become a pivotal player in the semiconductor industry while pledging support for the rapid development of the semiconductor ecosystem in Vietnam.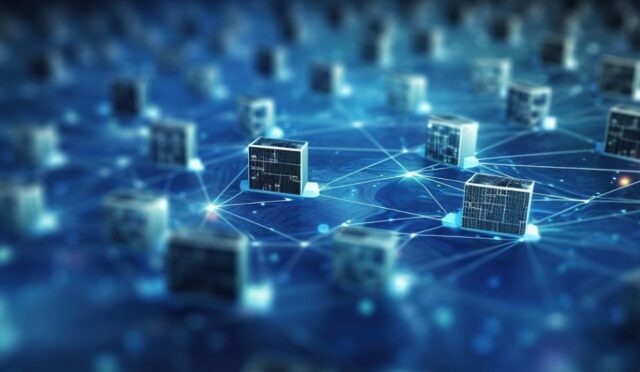 This development initiative includes launching projects to enhance human resources in the semiconductor field, with the U.S. government providing an initial seed funding of $2 million, along with support from the Vietnamese government and private sector in the future.
These actions are seen as a new step forward for Vietnam in its journey to penetrate the semiconductor chip industry, a sector valued at hundreds of billions of dollars with substantial global influence.
Vietnam's Semiconductor Growth
Experts argue that Vietnam's contribution to the entire supply chain of chips making remains relatively small. To produce a chip, there are three fundamental stages: design, manufacturing, and packaging. Currently, Vietnam's main involvement lies in the final packaging stage before the chip reaches the market. This phase accounts for the lowest value in the supply chain, approximately 6%, while design makes up over 53%, and manufacturing contributes around 24%, according to the Semiconductor Industry Association (SIA).
Vietnam's Semiconductor Journey
Vietnam's semiconductor journey has been marked by ebbs and flows. The Z181 semiconductor plant, established 44 years ago, marked the beginning of Vietnam's semiconductor industry, producing diodes and transistors for export. However, this sector was largely abandoned after the plant ceased operations in the early 1990s.
The semiconductor industry in Vietnam rekindled with the emergence of several offices providing chip design engineering services in the late 1990s. It wasn't until 2004-2005 that Vietnam became more deeply involved in chip design with the entry of foreign companies opening design offices in the country, such as RVC, Active Semi, and the establishment of the Integrated Circuit Design Research and Education Center (ICDREC). A year later, Intel invested in Vietnam, setting up a plant in Ho Chi Minh City's High-Tech Park, marking its semiconductor market entry into Vietnam the packaging phase.
Despite experiencing fluctuations, the semiconductor industry picked up momentum during the 2013-2014 period when Vietnamese companies like Viettel and FPT started participating in the global chip supply chain.
Currently, Vietnam has over 5,500 chip design engineers, according to data from the Vietnam Integrated Circuit Community. The Intel Packaging and Testing Plant in Ho Chi Minh City has produced over three billion chips by the end of 2022. A burgeoning ecosystem of businesses supporting Intel's operations has also gradually taken shape. Korean semiconductor design companies, following the footsteps of Samsung, have set up shop in Vietnam, including CoAsia in Hanoi and Amkor in Bac Ninh.
Stepping into the Trillion-Dollar Market
According to the Semiconductor Industry Association's report, the global semiconductor chip revenue in 2022 amounted to approximately $556 billion. More importantly, these small yet ubiquitous components, found everywhere from data centers and computers to missiles and washing machines, drive the economies of trillions of dollars worldwide.
This enormous potential has drawn the attention of numerous countries. However, the complexity of semiconductor chip manufacturing means that no single nation can produce chips entirely independently.
An integrated circuit (IC) with a size of just one square inch contains millions or even billions of semiconductor transistors. Manufacturing such a product involves over 500 individual stages, from software design to fabrication at factories, assembly, testing, and specialized facilities for quality control. Accenture, a consulting firm, estimates that the components of a single chip can change hands between countries around 70 times before reaching the end consumer.
This complexity presents opportunities for emerging markets like Vietnam to participate in the global supply chain. However, Vietnam's pool of approximately 5,000 engineers is comparatively small for this trillion-dollar industry.
Vietnam has two paths to development: expanding into manufacturing, an area that is currently underdeveloped, or enhancing its capabilities and value in design and packaging.
Experts suggest that Vietnam is prioritizing the latter path. During a meeting with two national universities on September 6th, it has been emphasized that Vietnam's strength lies in chip design, making it the core focus. Crucially, state investment is required for the establishment of cutting-edge laboratories.
It is believed that focusing on developing design personnel is the right choice. This 5,000 workforce plays a crucial role in guiding future generations of engineers, greatly facilitating significant growth in the number of engineers over the next 5-10 years. If Vietnam focuses on developing this workforce, we will undoubtedly reap the rewards in the next 5-10 years.
To make chips without the need for manufacturing facilities, Vietnamese companies can adopt the fabless model, meaning they handle design and business operations without production. Nvidia, ARM, and Qualcomm are prominent examples of companies following this model. In Vietnam, FPT Semiconductor is an exemplar of this approach.
Meanwhile, the manufacturing sector requires significant investment, and Vietnam's domestic ecosystem is still in its infancy. Additionally, the market is not yet ready for this endeavor. Names like TSMC and GlobalFoundries dominate semiconductor manufacturing. Establishing a 3nm TSMC manufacturing plant, for instance, might require an investment of $20 billion.
The Talent Challenge
Experts argue that the talent challenge is a significant obstacle for Vietnam in raising its value in the semiconductor supply chain.
It is expected that Vietnam's semiconductor industry requires 10,000 engineers per year, but the current workforce only meets less than 20% of this demand. In reality, the number of technical personnel in this field in Vietnam has only increased by about 500 engineers annually, according to the Vietnam Integrated Circuit Community.
The majority of Vietnam's semiconductor engineers work for foreign companies. While Vietnamese engineers excel in specific stages, they do not yet form a cohesive team capable of handling complete chip designs.
Moreover, the semiconductor sector is known for being conservative and highly valuing experience. New graduates may excel in specific stages of chip design, but they often lack the necessary experience to be entrusted with crucial responsibilities.
Experts also propose the idea of reducing taxes for semiconductor personnel to attract professionals working abroad to return. Over the next 5-7 years, Vietnam needs to have domestic fabless chip companies that can compete in the market.
Vietnam still lags behind other Asian countries like Singapore and Malaysia, even though some domestic companies like Viettel and FPT have conducted research and developed their own chipsets.
Consistent investment in education, industry support, international cooperation, and intellectual property accumulation will be crucial to overcoming this challenge. With the efforts of the Vietnamese government, the participation of local companies, and cooperation with global chip manufacturers, Vietnam's semiconductor industry has the potential for long-term growth.
About ANT Consulting and Market Entry Services in Vietnam
ANT Consulting is here to assist you from the outset; providing intelligence, information, advisory, management or support services that assist market entrance, and ensure efficient business start-up operation.
Research Service
Company Profiling and Due Diligence
Policy and Regulatory Research
Assistance in Setting-up Business Venture
M&A Origination & Execution
How ANT Consulting Could Help Your Business?
Please click here to learn more about ANT Consulting or contact our lawyers and consultants in Vietnam for advice via email ant@antconsult.vn or call our office at +84 28 730 86 529