When entering a new market, especially the business environment of a developing country like Vietnam, foreign company always have to be cautious and should undertake research investment environment and target company for M&A, or business cooperation carefully. Besides socio-cultural factors, the differences in political and legal factors are important issues. In particular, it is really necessary to study policies and legal regulations or engage regulatory research service in Vietnam before investing in order to mitigate risks when operating in the Vietnam market.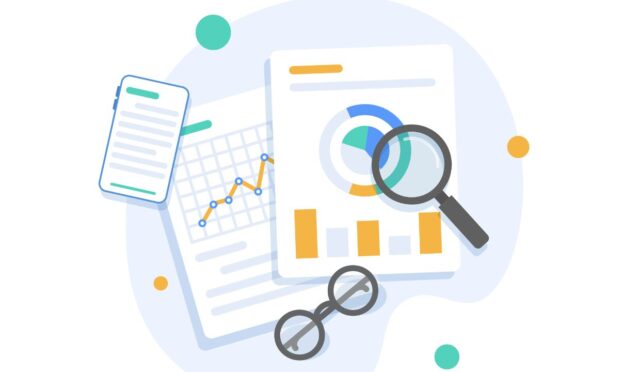 Currently, with Vietnam's investment attraction policies, annual foreign direct investment (FDI) into Vietnam is constantly increasing, after Covid time. According to the report on foreign direct investment in nine months of 2021 of the Ministry of Planning and Investment, as of September 20th, 2021, the total newly registered capital, adjusted and contributed capital to buy shares, purchase capital contribution (GVMCP) of foreign investors reached 22.15 billion USD, up 4.4% over the same period last year 2020. Realized capital of foreign investment projects is estimated at 13.28 billion USD, down 3.5% over the same period in 2020.
How Vietnam risk level is different from other countries?
Each country has its own policies and independent legal system to manage domestic company as well as foreign company. Therefore, when foreign investors wish to invest in Vietnam, they need to learn about legal policies that affect their expected business activities. Specifically, through the study of laws, economic policies… investors will identify constraints as well as incentives for their expected type of investment. Foreign investors will have more proactive preparation steps and have a basis to consider the benefits and potential risks when making an investment in Vietnam.
Firstly, on the legal system related to investment activities, Vietnam has a fairly complete but complex regulatory legal system. Due to too many types of legal documents being issued, overlapping, inconsistent and inconsistent jurisdictions are quite difficult obstacles for foreign investors when penetrating the Vietnamese market. Therefore, studying the regulatory is necessary and really a big challenge for foreign investors.
Specifically, for the investment, Vietnam law only allows foreign investors to do business in a number of industries that satisfy market access conditions. Therefore, foreign investors need to learn specific regulations on conditions of establishment, capital contribution, capital contribution ratio, etc. to have a plan to prepare capital, and to choose the type of investment in accordance with the regulations of Vietnam law and expected investment scale.
In addition, foreign investors also need to learn about the regulations on the organization of different types of businesses in Vietnam. It will be the basis for foreign investors to determine the level of capital contribution, rights and obligations when participating in investment. From there, foreign investors will have reasonable considerations and considerations in line with the investment plan, avoiding passive situations or the establishment and capital contribution not achieving the set goals before investing.
Second, about policies for foreign investors, investors need to study policies related to tax i.e. corporate income tax rates, tax rates for personal income taxes, and policies. avoid double taxation between Vietnam and other countries in order to comply with tax obligations and ensure its interests in the process of conducting investment in Vietnam.
Furthermore, to ensure cash flow transactions, foreign investors need to have an understanding of Vietnam's foreign exchange policy. Understanding the bank's foreign currency buying and selling policies will help foreign investors flexible in implementing project activities. Policies and regulatory understanding in international bidding or bidding or goods or service supply service for state owned company are also matter of concern.
Labor policy is also an information that foreign investors need to know to ensure that the recruitment and payment of salaries and benefits are consistent with the policies of the state. Economic and financial policies are regulated by the State in each period such as policy on funding or lending capital, tax policy of the State, economic policy on foreign relations, foreign policy.
Policies, laws and politics have a great influence on investment activities in Vietnam. Through legislation, the state institutionalizes economic undertakings and policies into law, with provisions that are universally binding for all business activities. The legal regulations and policies related to foreign investors in Vietnam are very complicated and changing over different periods. Therefore, before investing in Vietnam, investors need to learn, check the information and the authenticity of the information collected to ensure the authenticity and validity of those regulations and policies.
Why engaging a regulatory research service in Vietnam is important?
Comprehensive Understanding of Regulations:
Regulatory research service in Vietnam possess in-depth knowledge and expertise in the complex regulatory landscape of the country. They stay updated with the ever-changing laws, regulations, and policies that govern various industries. This comprehensive understanding enables them to provide accurate and current information on regulatory requirements, compliance obligations, and potential legal risks.
Ensuring Compliance:
Compliance with regulations is crucial for individuals and businesses to operate legally and avoid penalties or legal consequences. Regulatory research services help clients navigate through the vast array of regulatory frameworks specific to their industry. They provide valuable insights on licensing, permits, reporting obligations, safety standards, environmental requirements, labor laws, and other essential compliance factors. By having access to up-to-date information and guidance, businesses can ensure that their operations align with the latest legal requirements, mitigating potential risks.
Risk Mitigation:
Failing to comply with regulations can expose individuals and businesses to significant risks. Regulatory research service in Vietnam assist in identifying potential compliance risks and provide strategies to mitigate them effectively. By conducting thorough research and analysis, these services can help clients identify gaps in compliance, recommend appropriate measures, and implement proactive strategies to minimize legal and reputational risks.
Facilitating Decision-Making:
Regulatory research service in Vietnam offer valuable insights that aid in informed decision-making. They provide detailed analyses of regulatory changes, emerging trends, and industry-specific requirements, enabling businesses to adapt their strategies and operations accordingly. By understanding the regulatory landscape, businesses can make informed choices that align with legal obligations and maximize opportunities within the Vietnam market.
Streamlining Market Entry and Expansion:
For individuals and businesses looking to enter or expand into the Vietnam market, regulatory research services are indispensable. These services provide valuable assistance in understanding the legal and regulatory requirements specific to the industry and facilitate smooth market entry. They help businesses navigate registration processes, understand investment regulations, identify licensing requirements, and comply with industry-specific laws, ensuring a seamless transition into the Vietnamese market.
Expert Analysis and Interpretation:
Regulatory research service in Vietnam possess the expertise to interpret complex regulations and provide practical guidance. They analyze legal texts, identify relevant provisions, and provide concise explanations and recommendations tailored to the client's needs. This expert analysis helps clients understand the intricacies of the regulatory landscape, ensuring accurate interpretation and application of laws and regulations.
Engaging a regulatory research service in Vietnam is essential for individuals and businesses seeking to operate compliantly and successfully within the country. These services provide comprehensive knowledge of regulations, ensure compliance, mitigate risks, facilitate decision-making, streamline market entry and expansion, and offer expert analysis and interpretation. By leveraging the expertise of regulatory research services in Vietnam, businesses can navigate the complexities of the Vietnam regulatory environment, mitigate risks, and position themselves for growth and success while doing business in Vietnam.
How ANT Consulting Could Help Your Business?
You could learn more about ANT Consulting or contact our lawyers and consultants in Vietnam for advice via email ant@antconsult.vn or call our office at +84 28 730 86 529