Vietnam's economy is increasingly diversified in terms of business activities and business regulations are also constantly being improved and enhanced. Accordingly, foreign investors can freely choose the right type of business to set up company in Vietnam.  After the investors set up company in Vietnam, the continuous procedures to comply is always a matter of great interest to foreign investors.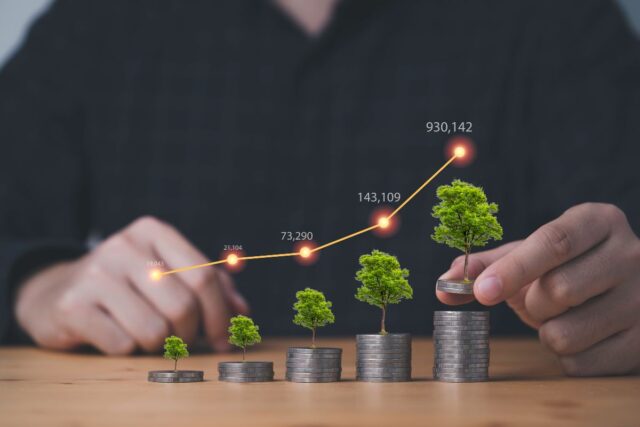 Why it is important to comply with the laws after the investors set up company in Vietnam?
Complying with the law after the investors set up company in Vietnam is of utmost importance for several key reasons.
Firstly, legal compliance ensures that your company operates within the boundaries of the law, avoiding any potential legal repercussions or penalties. Vietnam has specific regulations and requirements that businesses must adhere to, such as tax obligations, labour laws, environmental regulations, licensing requirements, and corporate governance standards. By following these regulations, you demonstrate your commitment to ethical business practices, maintain a positive reputation, and reduce the risk of legal disputes or regulatory actions.
Secondly, legal compliance fosters a stable and sustainable business environment. Adhering to the law helps create a level playing field for all market participants, promoting fair competition and ensuring that businesses operate on a fair and equitable basis. Compliance also enhances transparency and accountability, which can attract potential investors, partners, and customers who value companies with strong ethical practices. By establishing a reputation for legal compliance, your company is more likely to build long-term trust and maintain fruitful relationships with stakeholders.
Furthermore, compliance with the law safeguards the rights and interests of your employees. Labour laws in Vietnam provide essential protections for workers, such as fair wages, working hours, occupational safety, and social insurance. By complying with these regulations, you create a safe and equitable working environment, fostering employee satisfaction, loyalty, and productivity. Prioritizing legal compliance in Vietnam also minimizes the risk of labour disputes, ensuring harmonious and productive relationships with your workforce.
Lastly, legal compliance contributes to the overall economic development and stability of Vietnam. When businesses operate in accordance with the law, they contribute to a robust and sustainable economy. Compliance supports government initiatives, such as tax revenue generation, social welfare programs, and infrastructure development, which benefit the country as a whole. By fulfilling your legal obligations, you actively participate in the growth and progress of Vietnam's business ecosystem.
What are steps to follow to set up company in Vietnam and comply with the laws?
With the promulgation of the enterprise law, the business setting up process has been adjusted with many favorable regulations for investors.  However, in order for a business to start up and comply in operation, the following basic steps should be noted:
The first step is to set up company in Vietnam. To take this step, the investor first needs to determine the type of business to choose to establish and provide the business name and expected information. Accordingly, the composition of the enterprise establishment dossier will be prepared according to regulations and submitted at the Business Registration Office, the Department of Planning and Investment of the place where it is expected to be headquartered. After submitting a valid application, the enterprise will be granted an enterprise registration certificate and announced the registration contents on the National Business Registration Portal.
The second step is to publish the contents of business registration. After being granted an enterprise registration certificate, an enterprise must make a public announcement on the National Business Registration Portal.
In the third step, the enterprise conducts stamp engraving. Enterprises can request to make a seal from the seal making agent. Accordingly, the enterprise actively decides on the type, quantity, form and content of the seal and is solely responsible for the use of its legal entity seal.
Fourth step is that to open a bank account in Vietnam. Currently, businesses can choose a bank to open an account for their business, to open an account, the bank requires an application form issued by the bank, a seal sample, the company's charter, and a certificate. Business registration and related documents are required by different bank.
The fifth step is to register the tax declaration form in Vietnam. Accordingly, enterprises register for the use of e-invoices and notify the use of e-invoices to their tax authorities. Enterprises need to contact the invoice supplier to order the printing of value-added invoice books and must register self-printed invoices with tax authorities.
In the sixth step, the enterprise needs to conduct labor registration in Vietnam. Enterprises register with the Department of Labor, War Invalids and Social Affairs to declare the use of labor. Within 30 days from the date of commencement of operation, the employer must register the employer to the Labor Department (according to the prescribed form). In addition, enterprises should note that the relationship between the employer and the employee is regulated by the Labor Code and specified in the labor contract.
Seventh step is to register for social insurance in Vietnam. Enterprises register with the Social Insurance Agency to pay health insurance and social insurance for employees. Employers must fill in all information according to the form provided by social insurance, including: full name, date of birth, salary (recorded in labor contract), number of social insurance book (for employees who have been issued with a book), a certified copy of the company's business registration certificate and a copy of each labor contract.
How a consulting firm in Vietnam could help set up company in Vietnam and stay complied?
It can be seen that in order for the investors to set up company in Vietnam, it requires investors to carry out a number of procedures and comply with many different regulations of tax, banking, labour, insurance… Therefore, besides learning about legal regulations and businesses can seek the support of professional consulting firm to set up company in Vietnam with expertise and experience in the field of business establishment to implement the process quickly and effectively.
Compliance with the law after the investors set up company in Vietnam is essential for maintaining a strong legal standing, fostering a fair and transparent business environment, protecting the rights of employees, and contributing to the sustainable development of the country's economy. By upholding legal compliance, your company can thrive and build a solid foundation for long-term success in Vietnam while doing business in Vietnam.
How ANT Consulting Could Help Your Business?
You could learn more about ANT Consulting or contact our lawyers and business consultants in Vietnam for advice via email ant@antconsult.vn or call our office at +84 28 730 86 529