Team
ANT Consulting's team comprises of professionals with experience and qualifications in MBA, CPA, ACCA, and lawyer practising certificates.
We are here to assist you from the outset; providing information, intelligence, information, M&A, management or professional, support and administrative services that assist market entrance, and ensure efficient business start-up operation.
Our services are as following:
We strive to save your cost by guiding you towards economical solutions that comply with local legislation and procedures. We support you through early logistic solutions and carry you through as your business grows.  We aim to bridge the gap between international best practices and local cultures and assist foreign companies and organizations entering Vietnam market to overcome commercial and regulatory issues.
We could be reached at email: ant@antconsult.vn or office tel: +84 28 730 86 529
Let ANT Consulting helps your business in Vietnam.
Management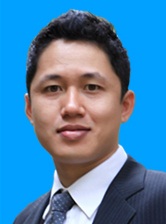 Email: tuan.nguyen@antconsult.vn
Mobile: +84 912 817 823
Mr Tuan Nguyen, ANT Consulting's Managing Director is an MBA graduate from Warwick Business School (UK), exchanged at AGSM program, University of New South Wales (Australia). He also earned a BA at Foreign Trade University with major in foreign trade; and LLB at Hanoi National University (Vietnam) with major in law.  Mr Nguyen has gained extensive experience of nearly 20 years working for a number of MNCs, state owned enterprises (SOE) and private enterprises in Supply Chain Management, Shipping, Telecom, Financial Services, Legal Advisory, taking up various operational, regulatory and commercial management positions in different locations, of which two years in the United States (2003 – 2005).
He has advised clients on business and legal fronts to enter Vietnam and carry them through the start-ups with ground work supports.  Leveraging on knowledge, experience in various industries and MBA skills, he partners up with global and regional consulting firms to successfully deliver consulting projects in Vietnam for blue chip customers in market research, strategy formulation, legal and business advisory, M&A and post integration operation optimization.
Mr Nguyen is an Attorney-at-law, member of Hanoi Bar Association, Vietnam Bar Federation.
Mr Nguyen is an Academic Supervisor for MBA students at Warwick Business School with interests in entrepreneurship, strategy and international business.