OUR TEAM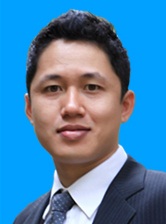 Mr Tuan Nguyen, ANT Consulting's Managing Director is an MBA graduate from Warwick Business School (UK), exchanged at AGSM program, University of New South Wales (Australia). He also earned a BA at Foreign Trade University with major in foreign trade; and LLB at Hanoi National University (Vietnam) with major in law.  Mr Nguyen has gained extensive experience over the last 15 years working for a number of MNCs, state owned enterprises (SOE) and private enterprises in Supply Chain Management, Shipping, Telecom, Financial Services, Legal Advice, taking up various operational, regulatory and commercial management positions in different locations of which two years in the United States (2003 – 2005).  He has advised clients on business and legal fronts to enter Vietnam and carry them through the start-ups with ground work supports.  Leveraging on knowledge, experience in various industries and MBA skills, he partners up with global and regional consulting firms to successfully deliver a number of consulting projects in Vietnam for blue chip customers in market research, strategy formulation, and operation optimization.
Before ANT Consulting, Mr Nguyen worked for Damco Logistics, Maersk Inc, Kuehne+Nagel LLC, Nortel Networks, Bao Viet Securities Company, Vietnam International Law firm (VILAF), Vietnam Lawyers Group. Mr Nguyen is also a Partner at ANT Lawyers, a law firm in Vietnam.
Mr Nguyen is an Attorney-at-law, member of Hanoi Bar Association, Vietnam Bar Federation.
Email: tuan.nguyen@antconsult.vn
Mrs Hang Ha, Manager Consultant, specializes in Tax advice and Outsourcing services.  Mrs Ha is a member of Vietnam Certified Public Accountant (Vietnam CPA, 2008) and Vietnam Tax Consultants' Association (VTCA, 2010).  Before joining ANT Consulting, Mrs Ha  has spent good time in the past 10 years working for PricewaterhouseCoopers (PWC) with the last position as Corporate Tax Manager.  Mrs Ha has advised a number of multi-national clients in power, automobile, manufacturing, telecom, services, trading sectors and participated in advising many M&A deals on the Tax matters.
Mrs Ha received Bachelor of Economics with major in Banking & Finance from National Economics University in 2002.
Email: hang.ha@antconsult.vn