Why wealth management service in Vietnam is needed now?
Wealth management service in Vietnam is essential for individuals and families seeking to effectively manage and grow their financial assets. Here are several reasons why such services are needed:
Tailored Financial Planning: Wealth management services provide personalized financial planning that takes into account an individual's unique financial goals, risk tolerance, and investment preferences. These services help clients create comprehensive wealth management strategies that align with their long-term objectives, whether it's wealth preservation, retirement planning, estate planning, or funding education for future generations. Wealth managers have the expertise to navigate complex financial landscapes, ensuring that clients make informed decisions and optimize their financial resources.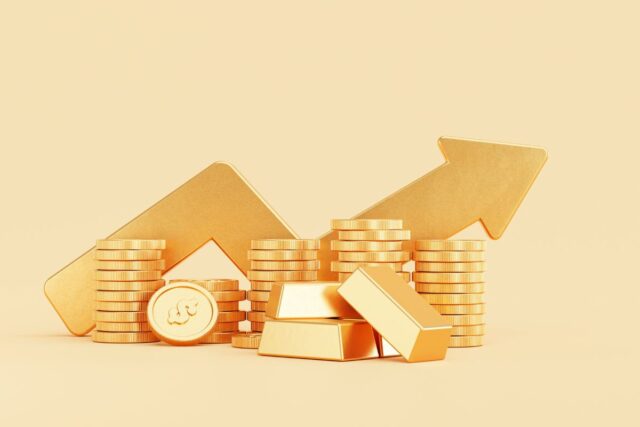 Diverse Investment Opportunities: Vietnam's economy offers a range of investment opportunities, including the stock market, real estate, bonds, mutual funds, and more. Wealth managers possess in-depth knowledge of these investment avenues and can help clients identify suitable opportunities based on their risk profiles and financial goals. They conduct thorough research, monitor market trends, and provide insights into potential investment options. By leveraging wealth management services, individuals can access a diverse range of investment opportunities that align with their financial objectives.
Risk Management and Asset Protection: Wealth managers play a crucial role in mitigating risks associated with investments. They provide guidance on portfolio diversification, asset allocation, and risk management strategies to minimize potential losses. Wealth managers also stay updated on regulatory changes, economic trends, and geopolitical factors that may impact investments. Through proactive risk management, they aim to protect and preserve the wealth of their clients, ensuring a secure financial future.
Tax Planning and Optimization: Wealth management service in Vietnam encompasses comprehensive tax planning strategies. Wealth managers have a deep understanding of the tax landscape and can identify tax-efficient solutions to optimize clients' financial positions. They help clients navigate tax regulations, utilize available tax incentives, and minimize tax liabilities. By implementing effective tax planning strategies, individuals can maximize their after-tax returns and preserve their wealth.
Estate and Legacy Planning: Wealth managers assist clients in structuring their estates and developing comprehensive succession plans. They provide guidance on wealth transfer, philanthropy, and establishing trusts to protect assets for future generations. Wealth managers work closely with clients' legal advisors to ensure that estate planning documents align with their financial goals and comply with applicable laws and regulations. By addressing estate planning early on, individuals can secure their legacies and ensure the smooth transition of wealth.
When Wealth Management service in Vietnam will start?
The private banking market serving the super-rich is relatively new in Vietnam, although the growth rate of the rich in our country ranks third in the world. Private Banking is a specialized banking service model for customers with large assets, including asset management solutions and all financial and non-financial needs of customers such as investment, inheritance plan, residency procedure, health care, insurance.  This could be considered wealth management service in Vietnam for high net-worth individuals in Vietnam.
With the specificity of serving high net-worth individuals (HNWI) (in some Vietnam banks' definition, those with net assets of over one million USD), the implementation and operation of Private Banking comes with many challenges.
Banks implementing Private Banking in Vietnam need to possess strong financial potential and the ability to connect to a global partner network. Moreover, the bank also has to build a team of highly specialized and experienced advisors in many fields to accompany customers in important financial decisions.
Serving the rich requires strict and thoroughness, hence Private Banking is still a relatively new playground in Vietnam, even though the growth rate of HNWIs in our country is currently 12.7% per year, ranking 3rd in the world, based on data from Wealth Report 2021.
Currently, some banks have initially provided high-end customer service products, but mainly stopped at priority service, premier service.  The motivation for the bank to start deploying Private Banking service comes from the intrinsic strength i.e. history of the brand, client base, service level…together with the global investment ecosystem in many fields and experience.
The development of international standard Private Banking service in Vietnam requires the pool of staff of highly qualified asset management directors and investment consultants, well-trained by the world's leading consulting company, and accredited by international financial institutions i.e. Fitch accredition.
The Private banking service and its ecosystem of global partners provide a diverse product portfolio and utility system to meet the needs of financial transactions and specialized investments for HNWI customers.  In addition to specialized financial transactions, intensive investment with advice from experts, the Private Banking also offers exclusive privileges for high-class customers such as healthcare, high-class personal assistant, providing information, consulting support and connecting to use services around the world, enjoy diverse lifestyle privileges, outstanding class such as golf, lounge, quick check-in at the airport, spa, fine-dining, vacation.
Only a limited bank in Vietnam now could really claim themselves providing Private Banking service in Vietnam market, however this playground will soon join players due to its market potential and the growing of the number of HNWI in Vietnam.  It is important to promote this service so as the super rich in Vietnam would be able to access to service that meet their needs in Vietnam instead of going abroad to be served.
How professional consultants in Vietnam could help grow wealth management service in Vietnam?
In summary, wealth management service in Vietnam is crucial for individuals and families looking to navigate complex financial landscapes, optimize their investments, manage risks, minimize taxes, and secure their financial legacies. By partnering with experienced wealth managers, professional consultants in Vietnam with understanding of business and law, individuals can benefit from personalized strategies tailored to their unique circumstances, enabling them to achieve their long-term financial objectives with confidence.
How ANT Consulting Could Help Your Business?
You could learn more about ANT Consulting or contact our lawyers and business consultants in Vietnam for advice via email ant@antconsult.vn or call our office at +84 28 730 86 529