Vietnam is quickly emerging as a top destination for investment and business opportunities. To start an LLC in Vietnam is a great way for investors to capitalize on these opportunities while taking advantage of the country's favorable legal and economic environment.
What is LLC in Vietnam?
Limited Liability Company (LLC) is a legal business structure regulated under Vietnam Law. It is one of the common forms of doing business in Vietnam. It is formed by two or more members, and the liability of each member for the debt and obligations of the company is limited to the amount of the contribution.
Members are also not personally liable for any other debts of the company. As an LLC, the company has limited liability and centralized management, which allows it to focus on business operations without the complexity of corporate governance issues.  
If the investors later consider to raise capital, they would need to convert the LLC into joint stock company so as they could issue shares. 
LLC requires minimal time and effort to set up and dissolve due to its minimal requirements and limited length of time for meetings.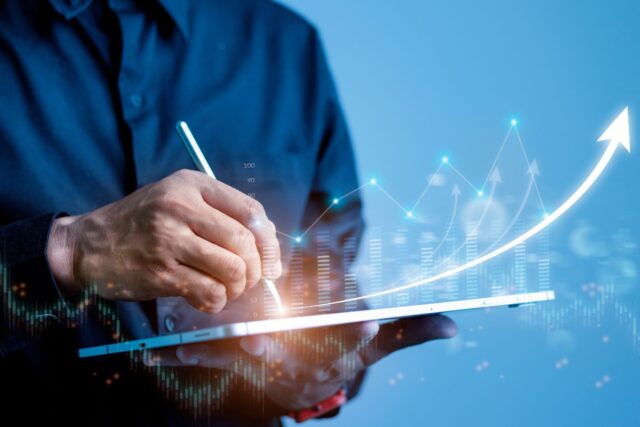 Benefits to start an LLC in Vietnam
Companies that choose to start an LLC in Vietnam have access to a number of benefits including:
Low Taxes: When setting up an LLC in Vietnam, investors can benefit from the low corporate taxes. The nominal tax rate for LLCs in Vietnam is only 20%, meaning investors can keep more of their profits and enjoy greater financial stability. Additionally, the country offers deductions that can help investors save even further.
Abundant Human Resources: Vietnam has a large and growing pool of highly-skilled human resources that can provide value for an LLC's operations. The country is home to a technically skilled workforce that often comes equipped with foreign language proficiency, especially in English and Chinese. Additionally, the labour costs in Vietnam are comparatively lower than in many neighbouring countries, making it an attractive option for foreign investors.
Strong Economic Growth: Over the past years, Vietnam has established itself as one of the fastest-growing economies in the world. This has led to increased investor confidence, offering greater stability and fewer risks when undertaking business activities in the country. With this positive economic outlook, investors can be sure to get positive returns from their operations in Vietnam.
Supportive Government Policies: The Government of Vietnam has provided a friendly and supportive environment for businesses operating in the country. This includes both legal and economic policies such as the Law on Enterprises and the Investment Law, which has made it easier for foreign investors to start and operate their businesses.
Robust Infrastructure: Vietnam has a well-developed infrastructure that supports businesses in the country. This includes both land transportation and air transportation, as well as access to telecom and IT networks. In recent years, the government has been actively investing in the development of IT networks, making it easier for companies to access digital services and other resources.
Overall, there are many advantages to for the investors to start an LLC in Vietnam. The low taxes, abundant human resources, strong economic growth and supportive government policies all make it an attractive destination for investment and business activity. Additionally, the robust infrastructure and access to technology make it easier for businesses to operate more efficiently. All of these factors combine to make starting an LLC in Vietnam an attractive option for investors.
How ANT Consulting could help investors to set up an LLC in Vietnam?
Engaging a professional local consultant to help set up an LLC in Vietnam is a wise decision for potential investors. With a consultant's expertise and knowledge of the local environment, the process of setting up a business entity can be simpler and smoother.
This allows investors to save time and money as they don't have to learn about the Vietnam business regulations and procedures.
Furthermore, a consultant can provide insights on the local market and can help to evaluate the viability of the business investments.  Besides helping to establish the business entity, a consultant can play a key role in providing valuable market information to investors.
For instance, consultants are experts in market entry services in Vietnam, background check services in Vietnam, risk assessment services in Vietnam that enables investors to monitor, control risks, and make informative decisions to increase their chances of success in a new market. Also, market data such as pricing and pricing strategies, customer segments, distribution channels, and potential competitors are essential information for business planning. Therefore, having a professional local consultant to help set up an LLC in Vietnam is essential for any potential investor.
How ANT Consulting Could Help Your Business?
Please click here to learn more about ANT Consulting or contact our lawyers and consultants in Vietnam for advice via email ant@antconsult.vn or call our office at +84 28 730 86 529