It has been reported in Aug 2023 that both registered investment capital and realized capital investing in Vietnam continue to rise again. This shows that Vietnam's foreign investment attraction is gradually getting better, after a long period of decline, due to Covid-19, especially investment in high-tech sector in Vietnam.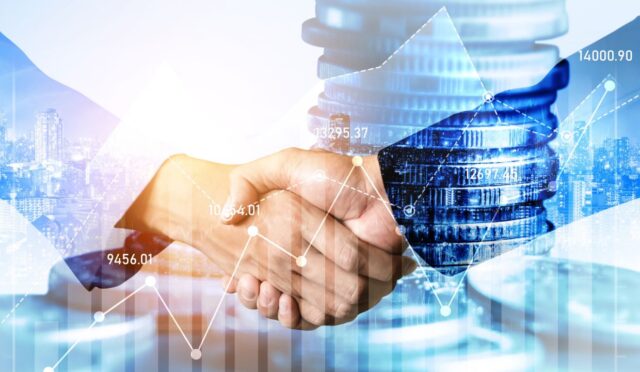 Signs of prosperity
According to the Director of the Vietnam Foreign Investment Department (Ministry of Planning and Investment), foreign investment capital into Vietnam will gradually increase. In addition to the adjusted investment capital, the new investment capital and capital contribution and share purchase from M&A activities continue to increase over the same period year over year after witnessing the data over the first 8 months of 2023.
Specifically, by August 20, 2023, the total registered foreign investment capital in Vietnam reached nearly USD 18.15 billion, up 8.2% over the same period. In which, new investment capital reached USD 8.87 billion, up 39.7% over the same period; investment capital through capital contribution and share purchase reached USD 4.47 billion, up 62.8%. 
The number of projects with capital adjustment also maintains an increase over the same period. This confirms investors' confidence in Vietnam's investment environment.
Although both registered capital and realized capital are increasing, it is not enough to confirm that the difficulties have passed, but this shows that the assertions of international organizations and foreign investors about Vietnam's potential and opportunities in attracting foreign investment are real. 
According to some investors whom already invested in Vietnam, Vietnam has the opportunity to welcome more international investors thanks to the advantage of participating in many international trade agreements, having lower land rents compared to ASEAN countries and the trend of China + 1 still continue.
Welcoming new capital flow
In the logistics infrastructure business, the foreign investors also look for investment in industrial parks in Hung Yen and Vinh Phuc.  For instance, Sumitomo will study to decide to invest in an industrial park infrastructure project in Nam Dinh with a scale of 300 ha or more,  
Meanwhile, the plan to develop a Vietnam Singapore Industrial Park (VSIP) in Thai Binh was also reported to the authorities, after the plans to open VSIP in Can Tho, or Nghe An are being implemented and expanded.
There is no better explanation than that industrial park infrastructure investors have seen the opportunities that Vietnam can get in the near future, when Southeast Asia is emerging as a "pedestal" for the disruption of the supply chain.
Investment in high-tech sector in Vietnam.
There has been recent movement of investors from Europe and the US. Accordingly, they are interested in investing more and more in Vietnam. The American Semiconductor Industry Association members have come to Vietnam to explore the investment environment as a place to move chip production. The billion dollar factory investment in high-tech sector in Vietnam of Amkor Technologu, then Victory Gaint Technology, Runergy… are proof of this.
However, how not to miss the opportunity to catch that capital flow is still a question that is always asked and not easily answered, when the competition to attract foreign investment is increasingly fierce. Investment environment, infrastructure issues, energy, quality of human resources… are always questions mentioned by investors. Investment incentives and support are also important issues, especially in attracting investment of large corporations.
The Ministry of Planning and Investment recently issued a draft resolution of the National Assembly on the pilot application of policies to support investment in the high-tech sector. Accordingly, there are 4 target groups expected to apply this policy.  The proposed forms of support are training and human resource development; support investment costs to create fixed assets and systems of social infrastructure works; support the production cost of high-tech products; support R&D. These supports are deducted from tax obligations of enterprises or paid directly with money deducted from the state budget. The pilot implementation of this support policy will be applied from January 2024, if approved by the National Assembly and will be implemented within 5 years. Consult with technology lawyers in Vietnam for more information and its application of the draft law.
About ANT Consulting and Market Entry Services in Vietnam
ANT Consulting is here to assist you from the outset; providing intelligence, information, advisory, management or support services that assist market entrance, and ensure efficient business start-up operation.
Research Service
Company Profiling and Due Diligence
Policy and Regulatory Research
Assistance in Setting-up Business Venture
M&A Origination & Execution
How ANT Consulting Could Help Your Business?
Please click here to learn more about ANT Consulting or contact our lawyers and consultants in Vietnam for advice via email ant@antconsult.vn or call our office at +84 28 730 86 529